Scarecrow Festival 2018

To celebrate the passage of the Tour of Britain through Meshaw, we decided it would be good to make scarecrows and mount them on bikes. And we did. An excellent turnout of 'crows for what was, I believe, a first attempt. You can see the scarecrows on the Gallery page.
On the Sunday before the race our district councillor Jeremy Yabsley was chauffeured around the village to see all of them and to pick winners and runners-up.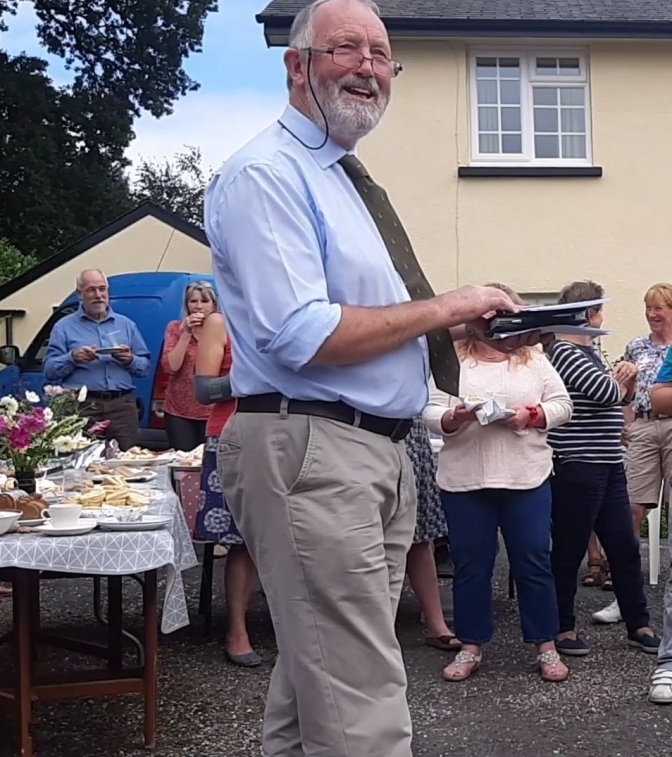 The results (click on the small pics to see a large one) -
Most Original  - 1st Frida the Reader by Mary & Brendan




                         2nd The Waldron Family with seated scarecrow


                                and another, by the slow down sign



Most Amusing - 1st Farmer John by Diana


                          2nd A well-known face and accomplished dancer


                                 by The Vertigans



Family Prize - 1st Prize The Meikle Family
                       2nd Prize ET & Elliott The Wilsons